Our Story
Erkanlar was established half century ago with the initiations of Mustafa and Hüseyin ERKAN brothers that they have started their business life with petrol station in Gölmarmara Manisa.
Crowning its entrepreneurial spirit with cotton gin factory, Erkanlar has continued its development in the agricultural sector with olive production over the years.
Attaching importance to institutionalization and professionalism in process management, Erkanlar has continued new breakthroughs in the sector by blending its respect for human and nature. As a result of the development, it has also had a strong production area in the Aegean Region with 2000 decares of cotton fields, 1000 decares of olive trees and 1000 decares of vineyards.
Erkanlar, which takes care of what they take from nature, has become to bring its productions to the world with the power given by its values ​​and meticulous approach to work.
In this context, Erkanlar, which develops its agricultural processing factories according to these products, continues its way with 10000 tons of cotton gin and 15000 tons of raisins processing facilities.
Our raisins processing factory performs the process management in the most accurate way with its trained and well-equipped management staff and business employees with expert processing knowledge, equipped with high technology standards.
Attaching importance to world standards and food control, Erkanlar has documented its system and reliability with HACCP, BRC, IFS and ISO 14001 documents.
Today, Erkanlar serves in a closed area of ​​15,000 square meters and an open area of ​​30,000 square meters in total, has taken its place in the sector with 15,000 tons of raisins production per year.
Keeping up-to-date with the experience gained in half a century and the technologies of the developing world, Erkanlar continues on its way with the excitement of the first day.
Our Mission
Giving our customers quality, healthy and solution-oriented services
Providing safe and quality productions within the scope of national and international standards
Maximizing customer satisfaction with help of producing of high quality
Protecting the values for our customers, suppliers, and employees
Carrying out our production by protecting nature and the environment
Contributing area's and country's economy
Working to reach the best level in the sector within the framework of production with the latest technology and quality
Our Vision
Always being in the first 5 sultanas exporting company in Turkey
Our main goal is to realize our vision by observing customer satisfaction at the highest     level and producing quality products.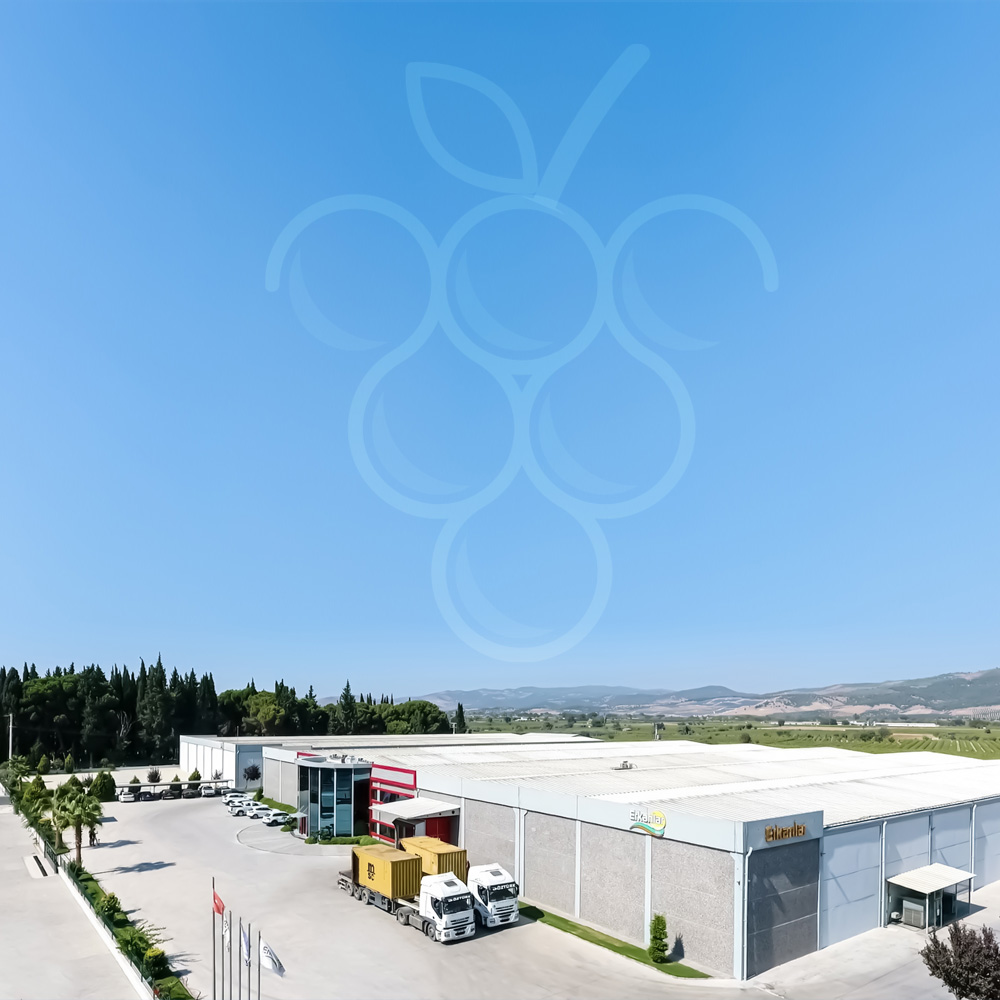 ERKANLAR TARIM A.Ş.
E – Mail:
info@erkanlaruzum.com
Address:
İsmetpaşa Mh.
Başöğretmen Sabri Bulut Cd.
No:137/1 Gölmarmara/MANİSA
Telephone:
+90 236 515 10 45